I CAN NOT stop listening ot this song lately. I mean, sometimes songs just appeal to you in different times in life, Im definitely drawn into this right now. Purple Rain has to be one of my favorite songs of all time.. and this whole album is amazing to me.. 1984 was probably an amazing year.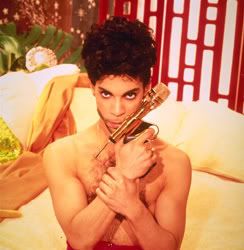 Because of my mother, im just a born Prince fan. and I have the picture above taped above my mirror in my room. Its so sexy and sometimes I leave my room with this look in mind lol.
Here are a few more of my other Prince favorites..
yeah thats a lot of Prince, but they're all classics !
JEY